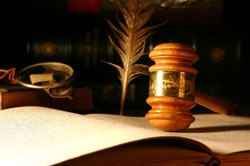 How the ASR XL Acetabular System Became "Substantially Equivalent"
By Taylor Lindstrom
A 30-year-old man needs a hip replacement. His surgeon recommends a DePuy ASR XL Acetabular system because its metal-on-metal design is more durable and allows for a more active life. Following the doctor's recommendations, the young man gets the DePuy hip implant. read more >>
---
Legal Considerations (For MoM's only):
I spent over a year on this. Well before the class action attorneys' began to advertise on TV, cable and print, I was quietly researching law firms. Here are a few things I found:
Do understand that while attorneys may appear to be fighting for you against the "bad" manufacturer and their legal council, they all know each other well and end up congratulating each other on a job well-done once settlements have been made as in the case with 145 plus page DePuy Settlement. It may make your stomach turn. It's the business. Don't take any of it personally as much as it is so personal for you.